Those envelope-like purses are a huge love!!They're woolen, in lots of colours, with different happy buttons, and with a laura ashley fabric on the inside!
Lots of colours are still on the waiting list! ;)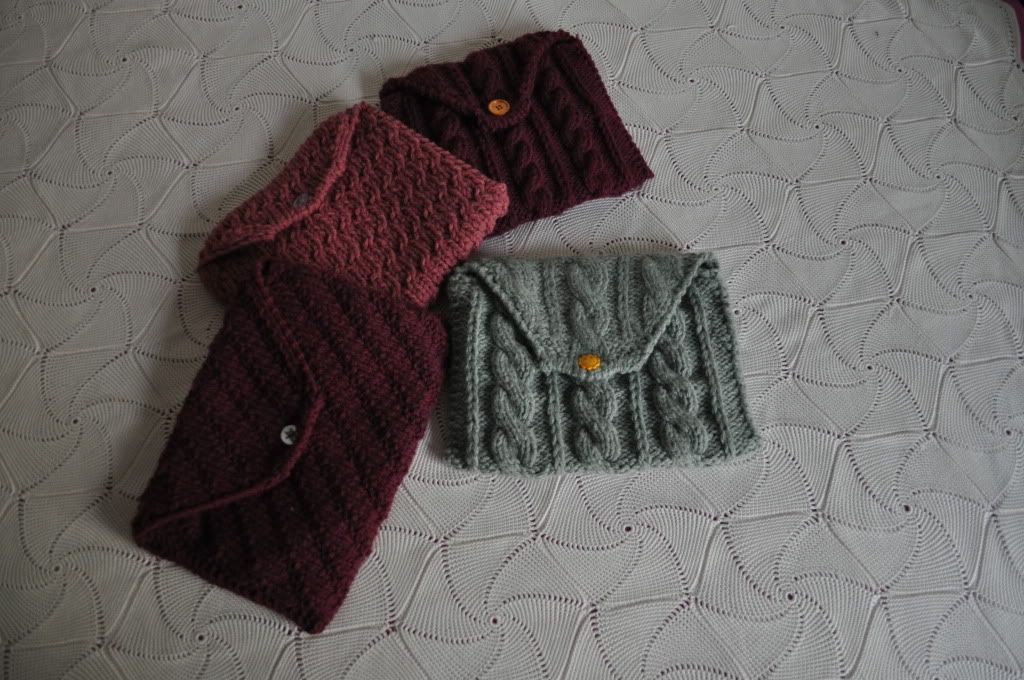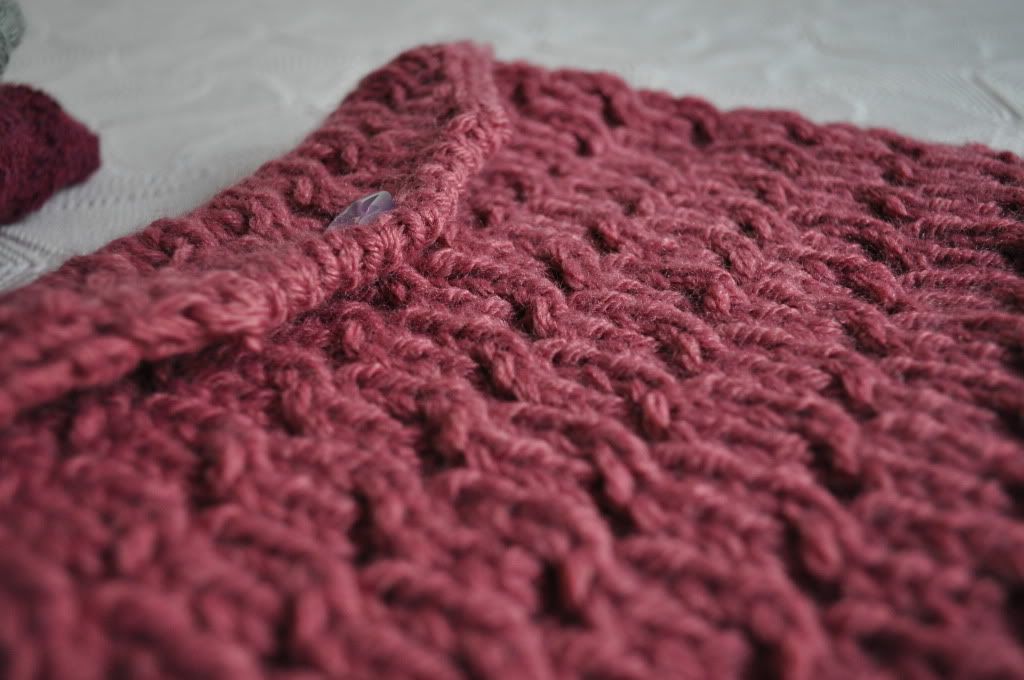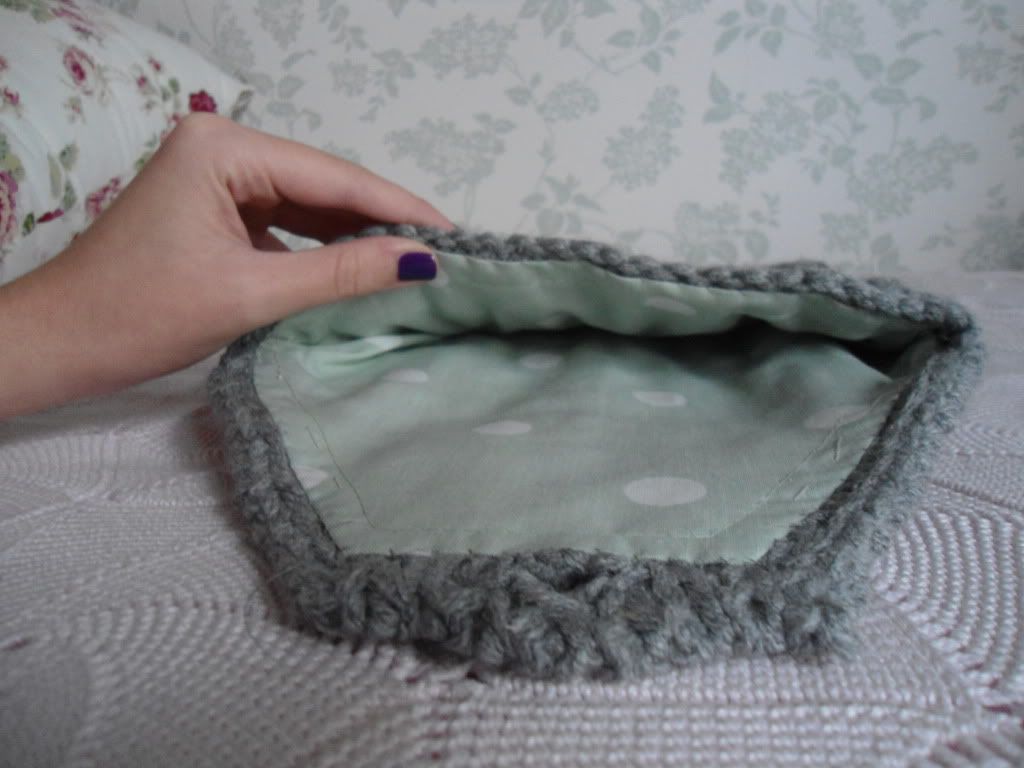 There's also a tiny grey bag with braids..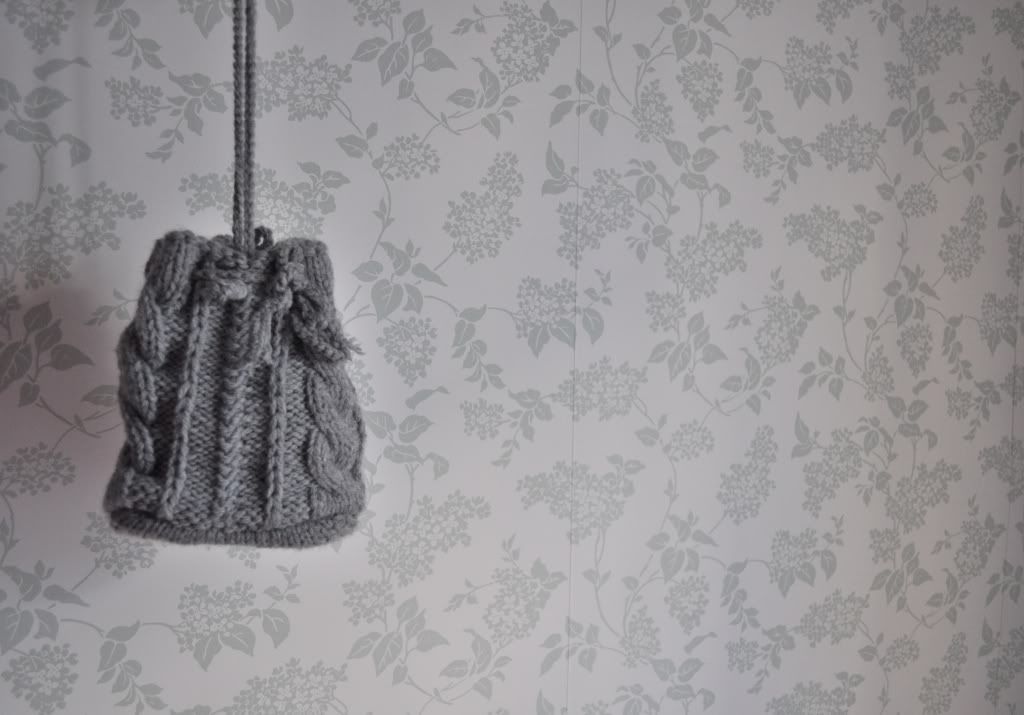 And some tiny little knitted envelopes, which you could use for your cellphone, or papers or anything else!
I hope you haven't forgotten that all those can be made with other colors or different types of knitting too!
G.