This one is something my daughter ordered!It took me around three weeks to finish (if you consider that I am not knitting 24/7 of course!!)!But certainly, it was worth it!The wool is of excellent quality, and pretty warm for the winter days!Plus, it's an all time classic!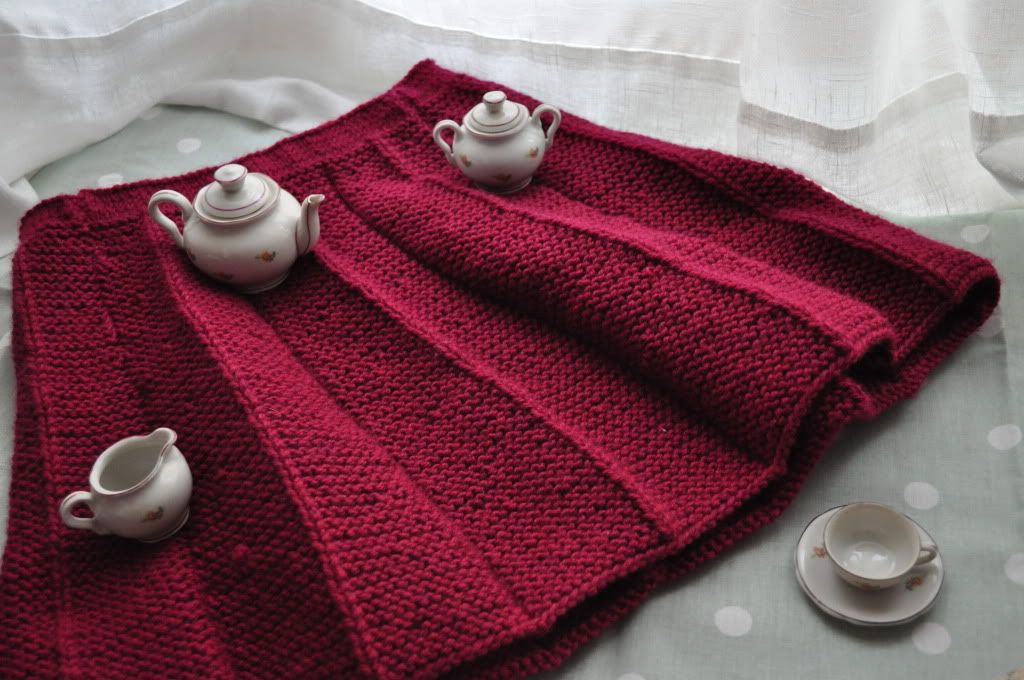 The skirt can be reproduced in almost any color you wish!I'm just an e-mail far away..!
G.
p.s. the miniature pottery is a childhood memory!